Bored, a boy opens the family bible and begins to browse and follow the book's drawings. Suddenly, he finds the offer pressed between the pages.
– Mom, Mom, look at what I found! The boy shouted happily.
– What did you find? The curious mother asks.
– Well, mom, I think it's Eve's panties and she looked at us…
– Adults, I have to warn you that my husband is back in 30 minutes.
– But ma'am, I do nothing honorable!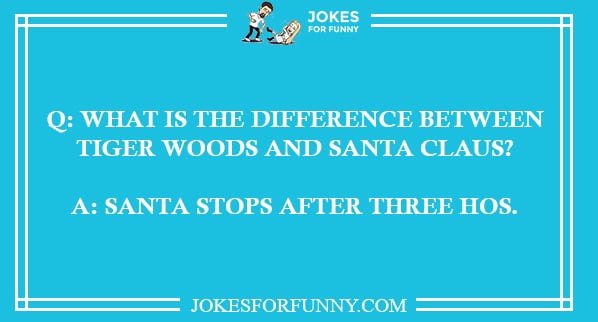 --
Q: Why are condoms transparent?
A: Because the sperm can even admit the view if they are not allowed to enter anyway.
--
Q: What is the benefit of having group love?
A. If you have something to do, you can leave at any time, no one will notice.
--
During the prelude, the husband proposes to his wife:
– My dear, let's try position 68 too.
– 68? I didn't hear, what's this?
– You do it to me, and I owe you one.
--
In the middle of the night, an adult man sounded desperate for Urgent:
– I do not make adult jokes. Please come urgently because my little boy swallowed a condom!
After five minutes, he calls again in urgency, but this time he calmly announces:
– You don't come, it's all right, I found another condom.
--
Two Transylvanians arrive in Amsterdam and they want to check how much the truth is in the adult jokes. I knock on the door of a brothel. The "receptionist" cracked the door slightly, looked at them strangely and asked:- What do you want?
– No, don't worry, we would like to "tweak" something!
– But how much money do you have?
– 5 euros.
– With this money, you can "twirl" between you!
Half an hour passes, and the Transylvanians knock at the door again:
– What do you want now?
– Amu, when we finished, we came to pay.
--
Without a doubt, some jokes for adults always bring a smile to their lips in terms of a good mood. Even the most serious people do not stand in front of an adult joke, so we have selected a few that will make you laugh.
--
An old man stands in front of the icon and prays:
– Lord, give me direction and consolidation, direction and consolidation.
The old man from the stove completes it:
– Listen, pray only for reinforcement, as I give the direction.
--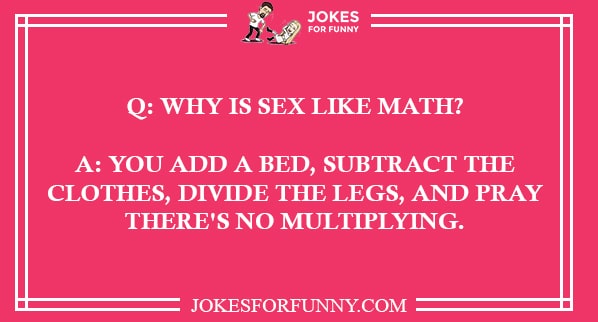 Johnny, who became a minister, remembers childhood: I studied poorly at school, and my mother was often called to the principal. Then, I started to study better, and my mother and the director had to look for another place.
--
At radio, a listener calls:
– Why do we make love back and forth?
– Because there is no place to return…
--
One morning, a stumble comes, at the stern, to say goodbye.
Baba: – Father, I have been accused!
Popa: – Yes, make so many laps, around the church, how many times you have been wrong!
Later in the evening, the baba puts his head back on the door:
Baba: – Father, yes, you don't have a bicycle? That I can no longer have foot pain!
--
Two sperm understand each other, traveling together, on the way to… final point.
First: – Well, did I get in the womb?
The second: – Wait, for now, we are in the tonsils!
--
Question: – What is the difference between a powerful English and a powerless Italian?
Answer: – None!
--
Two doctors discuss among themselves:
– There's something in the air that leaves pregnant women!
– What?
– Their feet!